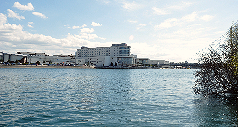 THIS is your window on past events that we have covered though out the Merseyside area, here on Southport Reporter.
Search via news headlines opposite or search for key words etc. via the Google Search Box below:-


If you want more information about the area, why not take a look at our History Section? Click on here to find out more now!
Find on this page only...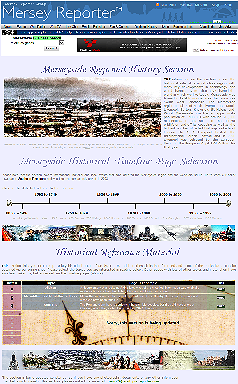 __________________

Video archive is located on the Southport TV website. to view please go to:- Southport.TV
__________________

Audio archives are being added to Liverpool Reporter, please go to:-LiverpoolReporter.com
__________________

For more information or help please go to our help page by clicking on HERE. You can also email us at news24@southportreporter.com or call on (+44) 0 1704 513 569. Your can also use Skype.

News Article Archive

Articles for November 2005


Old News Archive (Up to August 2003)
2003 Sep Oct Nov Dec
2004 Jan Feb Mar Apr May Jun Jul Aug Sep Oct Nov Dec
2005 Jan Feb Mar Apr May Jun Jul Aug Sep Oct Nov Dec
2006 Jan Feb Mar Apr May Jun Jul Aug Sep Oct Nov Dec
2007 Jan Feb Mar Apr May Jun Jul Aug Sep Oct Nov Dec
2008 Jan Feb Mar Apr May Jun Jul Aug Sep Oct Nov Dec
2009 Jan Feb Mar Apr May Jun Jul Aug Sep Oct Nov Dec
2010 Jan Feb Mar Apr May Jun Jul Aug Sep Oct Nov Dec
2011 Jan Feb Mar Apr May Jun Jul Aug Sep Oct Nov Dec
2012 Jan Feb Mar Apr May Jun Jul Aug Sep Oct Nov Dec
2013 Jan Feb Mar Apr May Jun Jul Aug Sep Oct Nov Dec
2014 Jan Feb Mar Apr May Jun Jul Aug Sep Oct Nov Dec
2015 Jan Feb Mar Apr May Jun Jul Aug Sep Oct Nov Dec
2016 Jan Feb Mar Apr May Jun Jul Aug Sep Oct Nov Dec
2017 Jan Feb Mar Apr May Jun Jul Aug Sep Oct Nov Dec
2018 Jan Feb Mar Apr May Jun Jul Aug Sep Oct Nov Dec
2019 Jan Feb Mar Apr May Jun Jul Aug Sep Oct Nov Dec
2020 Jan Feb Mar

2005-11-28 00:00:00 BBC CHILDREN IN NEED NIGHT...
IT was Children In Need Night throughout the UK, on Friday, 18 November. In Southport, staff from ASDA took to the streets with Pudsy Bear calling in all the pubs and clubs around the town centre. These are a few shots of them as they trod the streets...

2005-11-28 00:00:00 LAUGHING BACK TO HAPPINESS!
INSPIRATIONAL speakers are helping Liverpool people be their own best friend in a free event next week. 'The Art of Living in Unlimited Possibility' is a seminar open to all, to give people a helping hand on the road to happiness. Funded by the Liverpool

2005-11-28 00:00:00 DaDaFest gets underway
A musical based on the Thalidomide controversy will open this year's deaf and disability arts festival in Liverpool. The show takes an uncompromising - and humorous - look at the drug, charting its use from the 1950s to the present day. Written and

2005-11-28 00:00:00 CAT SHOOTING IN FAZAKERLEY
MUPPET the cat is latest victim of Fazakerley shootings. A 4 year old cat is just one of the latest victims of air rifle shootings in the Fazakerley area of Liverpool.

2005-11-28 00:00:00 ASSAULT, SOUTHPORT
CAN you help? Merseyside Police are appealing for information about an assault in Southport. At about 11.30pm on Monday 14 November 2005 a 45 year old man from Churchtown was walking home, after a night out in Southport. He was walking along Park

2005-11-28 00:00:00 Peter Pan flies to new home
THE BOY who never grew up is returning home to Sefton Park. Liverpool's Peter Pan statue will be moved back to its original home after undergoing restoration work costing

2005-11-28 00:00:00 Mosaic Workshop @ the Atkinson
THE Atkinson Art Gallary in Southport will be holding on Monday 12 December a mosaic workshop by Amanda Wray, the work shop will run from 10:00am to 12:30pm and 2:00pm to 4:30pm. This is an airdrying clay workshop and participants will make a self

2005-11-28 00:00:00 Southport Spinal Unit Nets Boost From NEC Wheelchair Tennis Roadshow
THE Regional Spinal Injuries Centre at Southport and Formby General Hospital becomes the latest regional Spinal Injuries Unit in the United Kingdom and Ireland to benefit from a joint venture between The British Tennis Foundation, NEC (UK) Ltd and NEC

2005-11-28 00:00:00 Utility Trust Funds, Helping People to Stay Warm this Winter
WITH the onset of winter weather and especially during this current cold snap, many people are concerned about how they can keep warm and healthy. If you or somebody you know - perhaps a relative, friend or neighbour - is anxious about

2005-11-28 00:00:00 Teaching assistants are top of the class
A GROUP of Warrington teaching assistants are among the first in the country to successfully complete a rigorous national training standard.

2005-11-28 00:00:00 Merseyside's Binge Drinking Clampdown
OVER the next few weeks Merseyside police officers and local partners throughout Merseyside will be working together to crack down on drunken misbehaviour and warning licensees about the penalties they could face if they promote irresponsible drinking.

2005-11-28 00:00:00 BARCLAYS HELP TURN OLD COINS INTO CASH FOR CHILDLINE
TIME to dig those old coins out from the back of the sofa! Leading UK bank Barclays are turning old and foreign coins into a real money-spinner for

2005-11-28 00:00:00 LETTERS EDITOR:- "Sefton Council"
"Once more we see Sefton Council refusing to accept the will of the people it purports to represent. Last year they sent out a referendum asking people to vote yes or no to the hand over of Council owned properties to a private enterprise, the people

2005-11-28 00:00:00 Merseytravel takes on UK
MERSEYTRAVEL is taking on some of the UK

2005-11-28 00:00:00 WIRED GENERATION TURNED OFF BY POWER CUTS
'Pod-power' youth in the dark about blackouts. As experts predict a season of power cuts during the coldest winter since 1963, a shocking new report from B&Q

2005-11-28 00:00:00 ABE in the Coronet
ABE is still packing out Southport's Coronet Bar, which has turned into the band's home venue. The band have gone from strength to strength since they started up late last year. I still remember their first gig at Bar Non and the improvement they have

2005-11-28 00:00:00 CALDAY GRANGE GOES THROUGH TO BAR NATIONAL MOCK TRIAL FINAL
CALDAY Grange has won the Liverpool Regional Heat of the Bar National Mock Trial Competition. The winning team will join 15 other schools selected from across the UK to compete for first prize at the final on March 11 2006 in London.

2005-11-28 00:00:00 Home Heat Helpline launched in Liverpool
THIS week the ERA (Energy Retail Association) launches a Home Heat Helpline which will provide invaluable advice and real help to the estimated 180,000 people in the North West likely to suffer unnecessarily from the widely-predicted cold weather this win

2005-11-28 00:00:00 Who Do You Think You Are?
ARE you a mover and a shaker? Do you know someone who should be part of history? Want to Lord it with the best? Burke

2005-11-28 00:00:00 STOP EXTENDING SUNDAY TRADING HOURS
USDAW seeks MPs' support for campaign to stop extension of Sunday shopping hours. MPs from across the political divide are being asked to sign an Early Day Motion supporting retail union Usdaw's national campaign to stop the extension of Sunday shopping

2005-11-28 00:00:00 LETTERS TO THE EDITOR:- "Southport and Crime."
"HAVE you ever noticed that every weekend there are crimes of violence that seem to occur in the same places at the same times or at the very least very near to the same places and times in Southport. Also every week we see the police asking for

2005-11-28 00:00:00 COMPASS POINTS TO ANFIELD TO HELP RAISE MONEY FOR CHARITY
COMPASS Costs Consultants Ltd a local legal costs firm based in Liverpool are holding a charity dinner at Anfield stadium in the Trophy Room where guest speaker Ian St John (ex Liverpool F.C player) will be joining them alongside comedian Ricky Grover (11

2005-11-28 00:00:00 AN INN'S BIRTHDAY HISTORY BOOK
A Southport inn is celebrating its birthday with a look back at its past and is asking locals to join in by contributing to a history scrapbook. Landlady, Katy Bibby from the Hesketh Arms on Botanic Road, is looking to compose a scrapbook of photos

2005-11-28 00:00:00 LOST FOR WORDS
LIVERPOOL'S newest theatre group have started rehearsal of their first production which promises a lorra, lorra laughs. The Magic 7 Theatre Group was formed earlier this year at the Lancaster Centre, an adult learning centre in Walton which is used by

2005-11-28 00:00:00 Paula Dickinson Takes To The Stage...
ON Wednesday 23 November local girl Paula Dickenson took to the stage at Mulligans Bar in Southport. This was her very first paid job as a solo singer. Over this year she has steadily built up confidence as she competed in several large competitions,

2005-11-28 00:00:00 A tree-mendous norse-ry school!
A LIVERPOOL nursery school has scored the highest possible marks in a government inspection. East Prescot Road Nursery School has been described as "outstanding" by OFSTED, who have concluded that it is a "very special school with special staff". Among

2005-11-28 00:00:00 CELEBRITIES AND SUPERHEROES
THE World Museum Liverpool has a small display of innovative artwork celebrating some of Liverpool

2005-11-28 00:00:00 Revolutionary ID Scanner Launched To Combat
LICENSEES from across the pub, bar, off license and supermarket trade welcome this weeks launch of IDscan, a revolutionary new ID Scanning mechanism aimed to combat the rise in

2005-11-28 00:00:00 Every lesson counts!
A CRACKDOWN on parents who take children out of school to go Christmas shopping is taking place in Liverpool. The city council's Truancy Watch team and Merseyside Police are working with neighbouring authority's to catch youngsters who are skipping schoo

2005-11-28 00:00:00 The latest Southport pub, but No frills
THE Ship and Anchor opened on Friday 19 November with a relaxed, friendly atmosphere. The pub, formerly the Amsterdam Bar, was taken over earlier this year. After an extensive makeover and lots of restructuring inside and out, the bar has never looked so

2005-11-28 00:00:00 REDGATE ROVERS
ANOTHER fine display of good football and battling qualities with Redgate running out 2-0 winners. The Greens took control early on with good solid defending. Josh Jackson kept it tight at left back with Andrew Marsh looking assured, tackling and coming

2005-11-28 00:00:00 DON
WITH Lancashire and Merseyside braced for a big chill this winter week and temperatures expected to plunge to

2005-11-28 00:00:00 WORKING IN PARTNERSHIP TO DEVELOP A SENSIBLE APPROACH TO ALCOHOL
THE North West is to host a National conference, which will focus on the impact of alcohol on modern society and highlight ways in which different agencies and organisations can work together to encourage sensible, social drinking practices across the UK.

2005-11-28 00:00:00 HAVE LOCAL SHOPS HAVE AN ANSWER TO BIRD FLU THAT NOBODY KNEW!
A TOP British chemist stumbled across a new kitchen cleanser during his routine research, and claims that he discovered that it can be very effective against the deadly disease.

2005-11-28 00:00:00 Government Civil Partnerships uncovers 'Marry' is really for money not love?
FROM 5 December this year, the law will be changed so as to allow same sex couples to enjoy the same legal rights as married couples in matters such as pension and tax rights. But while the Civil Partnership Act is often talked of as legitimising 'gay

2005-11-28 00:00:00 Foresters bring the woods alive in the classroom
TEXTBOOKS and computers will be put to one side this month when local foresters take over lessons in some schools in the North West of England to celebrate National Tree Week.

2005-11-28 00:00:00 Overnight tunnel closures
THE Liverpool to Birkenhead lanes of the Queensway Tunnel will be closed over 4 successive nights from Monday 28 November.

2005-11-28 00:00:00 It is now 40 years on and still millions of passengers still not belting up!
YES it is now 40 years ago, this very year, when it became compulsory to fit seat belts to the front seats of all cars built in Europe. But, although it became law to wear front seat belts in 1983, and as EU legislation comes into force, new research by

2005-11-28 00:00:00 Liverpool Christmas Lights Go On...
THIS year's Light Switch On happened on St George's Plateau, opposite Lime Street Station, on Sunday, 20 November. Santa stayed away this year as he was helping out with the traffic by operating one of Liverpool's horse drawn cabs. He felt that this

2005-11-28 00:00:00 FORMBY LIGHTS UP FOR XMAS...
DESPITE the bitingly cold wind, many folks turned out to see actor Michael Starke switch on Formby's Christmas lights.

2005-11-28 00:00:00 Britain's shoppers firmly reject extension of Sunday shopping hours
NEARLY two thirds of Britain's shoppers have firmly rejected any extension of Sunday shopping hours for large stores in an independent survey for retail union Usdaw. The NOP survey found that 62% of shoppers didn't want an extension of the 6 hours large

2005-11-28 00:00:00 2005 Junior, 'Fame' Search For A Star
THIS weekend saw the third heat of the 2005 Junior, 'Fame' Search For A Star, held at Cassablanca, Pleasureland, in Southport. The standard was amazingly high and the judges had a hard time picking out the best six children to go through to the finals

2005-11-14 00:00:00 Cream on Boxing Night @ Nation, Liverpool
THE highs of the summer clubbing season are now well and truly a distant memory, which means we creep nearer to those chilly but festive months and of course Cream

2005-11-14 00:00:00 THEFT FROM A PERSON IN SOUTHPORT, Merseyside
MERSEYSIDE Police are appealing for information following a theft from a person on Grange Road, Southport.

2005-11-14 00:00:00 Property price crash expected
IT is estimated that thousands of homes across England and Wales currently accessed by a minor public roads, will suffer substantial loss of value following the introduction of the Natural Environment and Rural Communities (NERC) bill.

2005-11-14 00:00:00 Flying the Warrington flag on a global scale
THE Council's Trading Standards Chief Officer Peter Astley has been flying the Warrington flag at a conference at the United Nations in Geneva recently.

2005-11-14 00:00:00 Stars light up Liverpool's CHRISTMAS
BRITAIN'S greatest Olympian is to switch on Liverpool's biggest ever Christmas lights display. Sir Steve Redgrave is to flick the switch at 6pm on Sunday, November 20, triggering a spectacular pyrotechnic display and more than 4 miles of lights across

2005-11-14 00:00:00 ILLEGAL AMPHETAMINES MEN JAILED FOR OVER 20 YEARS
AN organised criminal enterprise which hid an illegal amphetamines laboratory inside a legitimate chemical company been sentenced to over 20 years on 10 November 2005.

2005-11-14 00:00:00 Park and Ride takes off
THE free Christmas Park and Ride service in Warrington has been a big hit with weekend shoppers.

2005-11-14 00:00:00 Christmas Cracker to set tills ringing
Merseytravel is lining up a

2005-11-14 00:00:00 FIREWORK SPECTACULAR
PLEASURELAND Southport's Firework Display was one of the few public displays held in Southport. It was spectacular despite the heavy rain and started at 7pm and lasted about half a hour. Sadly the highly explosive ending was unable to be fired due to

2005-11-14 00:00:00 RESEARCH IDENTIFIES 280,000 MASS AFFLUENT PENSIONERS
ANALYSIS of industry data by Brewin Dolphin Wealth Management (BDWM) reveals that there are some 280,000

2005-11-14 00:00:00 SOUTHPORT WEEKENDER
EVERY May and November the northwest seaside town of Southport plays host to the world famous Southport Weekender. Strongly this high profile and one of the most important dance weekend events in Europe is little know in Southport surroundings... The

2005-11-14 00:00:00 UPWARDLY MOBILE
MyEquifax this week warns consumers about the impact mobile phone agreements can have on their credit.

2005-11-14 00:00:00 GOTTA LOTTA BOTTLE
A unique, Objective One-backed recycling scheme on Merseyside has come up with a novel way for newly married couples to remember their special day.

2005-11-14 00:00:00 Southport Christmas Lights Go On!
THE annual Southport Christmas Light Switch on took place on 6 November in Southport Town Centre in front of a large crowd. This years event was Hailed as a huge success and again add a winter sparkle to the town. The event started with entertainment

2005-11-14 00:00:00 Liverpool Hosts Major European Conference
HUNDREDS of delegates from throughout Europe will be attending a major conference in Liverpool next week to discuss urban regeneration. The annual conference of URBACT will be held at St George's Hall on November 14 and 15. It will bring together more

2005-11-14 00:00:00 Usdaw says no evidence 'millions of shoppers' want
RETAIL union Usdaw says there is no evidence that millions of shoppers want deregulation of Sunday trading hours despite claims by a leading consumer group.

2005-11-14 00:00:00 Cancel Christmas? No way!
THIS year more employers than ever are planning to cancel Christmas. According to a survey of 3,500 employers by law firm Peninsula the boozy office Christmas party is becoming outlawed by bosses tired of lewd behaviour, arguments and compensation claims

2005-11-14 00:00:00 7.2 Million Motorists Choke Britain
EVERY day up to 7 million cars congest our roads unnecessarily as 25% of British motorists jump behind the wheel for a journey that they could easily walk instead, a new survey has revealed. And amongst the Brits who use a car to travel to work, 25%

2005-11-14 00:00:00 2005 Junior, "FAME" Search For A Star.
YES this years Junior "FAME" Search For A Star had its first heat at Casablanca on 12 November 2005. The acts where all stunning. Sadly our photographer/editor Patrick could not get to most of the event, but he did get these few snap shots... Well

2005-11-14 00:00:00 MENINGITIS TRUST ISSUES WINTER WARNING...
THE Meningitis Trust, the UK's leading meningitis charity, is urging the people from the North West to learn the signs and symptoms of meningitis as the predicted cold-spell this winter is expected to bring with it a rise in cases.

2005-11-14 00:00:00 LIVERPOOL EARLY YEARS 10TH BIRTHDAY PARTY
SCOPE North West, the regional arm of the leading disability organisation Scope, is celebrating the 10th birthday of its Liverpool Early Years Centre (LEYC), a pioneering integrated nursery focused on assisting families of young children with cerebral

2005-11-14 00:00:00 TAKING STEPS TO SAVE BABIES' LIVES
TOMMY'S, the baby charity supporter Derek Brown will be walking 18 miles from Southport to Liverpool on Monday 7 August as part of his 600 mile challenge to get round England by foot. His aim is to raise funds for the charity, which researches into the

2005-11-14 00:00:00 Peacocks Celebrates Liverpool Ladies
PEACOCKS opens its first dedicated womenswear fashion store. Liverpudlian women love fashion and today Peacocks

2005-11-14 00:00:00 Peacocks Celebrates Liverpool Ladies
PEACOCKS opens its first dedicated womenswear fashion store. Liverpudlian women love fashion and today Peacocks

2005-11-14 00:00:00 Letters To Editor:- "Please Can Readers Help... Looking for the impossible..."
"I am a 70 year old looking for the "Impossible"... When I was 4 years old my family moved to Birmingham to find work, so I don't remember much about Liverpool apart from occasional visits as a child on Bank Holidays. here is my problem! My grandmother

2005-11-14 00:00:00 Sky-high tribute to Liverpool's war dead
A WARTIME Dakota aeroplane carpeted Liverpool with 100,000 poppy petals to mark the 60th anniversary of the end of World War Two on Sunday 13 November 2005. The spectacular fly past is the climax of a series of events being held in Liverpool to remember

2005-11-14 00:00:00 DEPTH OF PENSIONER POVERTY REVEALED
A national survey, published this week, reveals the true extent of financial hardship faced by pensioners and the lack of financial support older people receive. The survey, of 637 people, carried out by national charity IndependentAge in conjunction

2005-11-14 00:00:00 Fines on uninsured drivers are not hard enough!
DRAFT new powers announced by the Government this week to clamp and fine uninsured drivers are not hard enough on offenders according to a new poll from www.motorinsurance.co.uk.

2005-11-14 00:00:00 Letters To Editor:- "Trying to find some ancestors."
"I am trying to find some ancestors of mine from West Derby around 1880 to 1912.

2005-11-14 00:00:00 SUMMIT TO SPARK DIGITAL DEBATE
NEARLY 500 top decision-makers from business and public life are to meet to shape the UK

2005-11-14 00:00:00 LIVERPOOL CHILDREN WRITE ABOUT POVERTY
LIVERPOOL schoolchildren are taking part in a nationwide project run by Shelter and End Child Poverty, to write poetry about poverty, homelessness and bad housing in Britain. Many of these poems will be published in an anthology in the New Year, which

2005-11-07 00:00:00 Don't miss out on 'open goal' business rates rebate
DON'T miss out on applying for a rebate in your business rates. It could save you thousands of pounds a year. That's the alert today from national pressure group, The Forum of Private Business (FPB), which champions the cause for more than 25,000 firms

2005-11-07 00:00:00 Letters To Editor:- "CSV Make a Difference Day"
DEAR Editor, "AS someone who believes strongly in the idea of active citizenship - people playing a role in their communities - I would like to thank everyone who volunteered during October, which was Citizenship and Community month for the Year of the

2005-11-07 00:00:00 Pleasureland Halloween Night
(photos)

2005-11-07 00:00:00 Help Make Lung Cancer Awareness Day a Big Bonanza in Liverpool
BOOK lovers in Liverpool are being encouraged to share their old favourites and help raise much needed funds by taking part in the Roy Castle Lung Cancer Foundation's Big Book Bonanza on Thursday 17 November - Lung Cancer Awareness Day. The Roy Castle

2005-11-07 00:00:00 Inbound Flights to Brilliant Blackpool a Sell Out
THE Blackpool economy is already benefiting from Friday

2005-11-07 00:00:00 Trek the Sahara Desert for the Mental Health Foundation
THE Mental Health Foundation is hoping that walkers are going to put their best foot forward and take part in a trek across Morocco's Sahara Desert in March 2006 to raise money for the charity, which helps people to survive, recover from and prevent

2005-11-07 00:00:00 CRUNCH TALKS HELD OVER LOCAL GOVERNMENT PENSIONS
CRUNCH talks take place today between the Deputy Prime Minister, local government employers and public sector unions in a bid to reach a deal on pensions that will avert a national strike. Local government employers want to make immediate changes that

2005-11-07 00:00:00 Succession planning prolongs life of business says ACCA
STATISTICS show that some 17,000 companies are currently being wound up each year, but ACCA (the Association of Chartered Certified Accountants) says that approximately 30% of these closures are not because their business fails, but because their owners

2005-11-07 00:00:00 DO YOU HAVE WHAT IT TAKES FOR A SKYDIVE CHALLENGE?
IF you are the kind of person who likes a challenge then this could be just the thing for you. A charity which funds research into a cure for muscle diseases is now offering readers the chance to really reach for the sky!

2005-11-07 00:00:00 SMOKE SIGNALS
A BAN on smoking in company vehicles could be on the horizon, says Masterlease. Businesses could soon have to stop workers from smoking while out on the road, according to leading fleet management company Masterlease. The warning comes after the

2005-11-07 00:00:00 Oxton Art Fair
THE Williamson Art Gallery & Museum on Corner of Slatey Road and Balls Road, Birkenhead / Oxton is to hold a Exhibition and sale by local artists on Saturday 12 November 10am to 5pm and Sunday 13 November 10pm to 5pm.

2005-11-07 00:00:00 High-Rise Media
ARENA Housing Association residents in Sefton Park, Liverpool, have their very own 'TV channel', keeping them in touch with their association and each other, thanks to a revolutionary online project called 'tenantspin', which is live and interactive and

2005-11-07 00:00:00 North By North West
A fantastic music night to be held on Friday 18 November 2005 at the caf

2005-11-07 00:00:00 A Devilishly Good Night Out
A SPOOKTACULAR end to October at Springbok Trekkers, in Southport. The bar teamed up with our selves to put on a special All Hallows Eve Celebrations on 31 October 2005. The bar was kitted out with lasers smoke, evil skeletons, lots of cobwebs and that

2005-11-07 00:00:00 Youth Service to reach more teens
A SIGNIFICANT shake-up Liverpool's Youth Service is set to be approved in a bid to engage more young people and tackle anti social behaviour. The reorganisation will see a chunk of the annual

2005-11-07 00:00:00 MAN FLU - IT
IT

2005-11-07 00:00:00 Young Driver & Company Car Driver Campaign launched! No Excuses
MERSEYSIDE Road Safety Camera Partnership, which aims to reduce the number of deaths and injuries on our roads

2005-11-07 00:00:00 Warm Start to Winter Campaign
VISITORS to St George's Hall this week are guaranteed a warm welcome. More then 30 organisations are joining forces to provide information on how to keep warm and healthy this winter. The Winter Survival Information Fair will be held on Friday 4 November

2005-11-07 00:00:00 Stub it out!
UNDER age sales of tobacco is just one of the issues being tackled in Warrington in a joint initiative between the Council's Trading Standards and the Primary Care Trust (PCT). In the United Kingdom about 450 children start smoking every day and more than

2005-11-07 00:00:00 TRACEY EMIN AND SIR PETER BLAKE TO HEAD UP JURY FOR BRITAIN
CALL for entries to John Moores 24 exhibition of contemporary painting at the Walker Art Gallery. From Monday this week, artists can register for Britain

2005-11-07 00:00:00 Natural History Museum takes steps to reduce waste this festive season
THE Natural History Museum has decided to send it

2005-11-07 00:00:00 Friday 24 February 2006 is 'Work Your Proper Hours Day'
THE TUC's award-winning 'Work Your Proper Hours Day' takes place on Friday 24 February next year. This is when the TUC estimates that people who do unpaid overtime will stop working for free in 2006 and start to get paid. On that day the TUC is urging

2005-11-07 00:00:00 Over 49


2005-11-07 00:00:00 ET OF THE YEAR
TV GENIUS, the intelligent search engine for UK television, has launched a trial service which adds internet TV to its comprehensive and popular guide at www.tvgenius.co.uk. As well as getting listings for the best of UK TV, users searching for

2005-11-07 00:00:00 'Firework' flares are still a risk
A FRESH appeal is being made to the public not to use emergency flares as substitute fireworks during this year for celebrations. The Royal National Lifeboat Institution and the Maritime and Coastguard Agency say that, despite a decline in the number of

2005-11-07 00:00:00 Homes wanted for Liverpool children
A SEARCH for people willing to give a loving home to 70 children in Liverpool is getting underway as part of National Adoption Week. The annual campaign, which runs from 7-14 November, is organised by the British Association for Adoption and Fostering.

2005-11-07 00:00:00 Government Minister tells retail workers extra holidays will be paid
TRADE and Industry Minister Gerry Sutcliffe has told retail staff that new rights to time off for bank holidays will give the extra time off as paid. The Minister was speaking to delegates at Usdaw's annual Retail Trades Conference and the new rights to

2005-11-07 00:00:00 SANTA NEEDS YOUR HELP TO MAKE A CHRISTMAS DREAM COME TRUE FOR CHILDLINE
WHAT do the stars really want Santa to leave in their Christmas stockings this year? That

2005-11-07 00:00:00 CONRAD SHAWCROSS: THE STEADY STATES
CONTEMPORARY sculpture at the Walker Art Gallery. This winter the Walker Art Gallery will be presenting a major solo exhibition by artist Conrad Shawcross. The exhibition, which runs from 26 November 2005 to 26 February 2006 will contain new sculptures

2005-11-07 00:00:00 Olympians to reward St. Annes swimming star
A LOCAL schoolgirl who has overcome illness to achieve outstanding results as a swimmer is to receive an award. Jennifer Richards (11) from St. Annes, Lancashire, suffers from Raynaud

2005-11-07 00:00:00 St. Mary the Virgin, Waterloo Park
AUTUMN FAIR, Saturday, 12 November. The fair opens at 11:00am, the opening ceremony being performed by Miss Charlotte Dew, (St. Mary's Rose Queen).

2005-11-07 00:00:00 Local diabetes care:- Access all areas
PEOPLE in the North West can now find out how their local NHS diabetes services are performing.

2005-11-07 00:00:00 COUNTY CADET OF THE YEAR
ON Saturday, 29 October, 2005, the annual search for the St John Ambulance County Cadet of the Year was held at the Merseyside Headquarters in Liverpool, where Cadets from all over the country took part in a tough day of leadership exercises and interview

2005-11-07 00:00:00 Pleasureland Halloween Night
GHOULISH goings on at the local funfair in Southport. Yes Pleasureland held its annual Halloween Night Extravaganza with people flocking in from all over the UK. Not forgetting lots of small monsters to boot!