Family hopes to find missing WW1 Memorial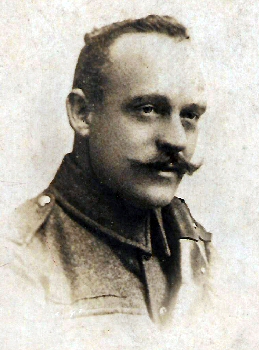 100 years after the death of a Southport Postman, relatives are asking for help in locating a missing memorial notice that was located within St Paul's Church, Southport. The memorial notice was for Robert Johnson, who died in on 25 March 1916, in Northern France, during the 1st World War. Sadly, that Church was closed and demolished in the 1980's and its congregation was then merged with St Philip's Church, on Scarisbrick New Road, Southport. That Church later became St Philip and St Paul with Wesley. We are told that before the demolition took place, the memorial was moved to the Post Office in Southport, which has closed recently, as also was the old sorting office that was located behind it. We are in contact with the Royal Mail and a few other groups, who are helping us attempt to locate the memorial on behalf of the family of Robert Johnson. As it is 100 years since his death, surviving for the nation, the family would like to know more about him and if and where any reference to him on memorials exist in Southport, including this missing one. We are told that Robert had enlisted in June 1916 into the Royal Garrison Artillery, Siege Battery. Sadly, he died after falling ill, in the horrendous conditions behind the front lines. His family have found out the location where he is buried within a War Graves Cemetery in Northern France. Also thanks to Chris Baker, at Fourteen-Eighteen Research, the WW1 British Army records research and advisory services; they have also had luck in getting some basic records. Sadly though, this memorial is still allusive. It is confirmed that it did exist and we would love to know if anyone knows of its current location, if it still exists. We are hoping to bring you more on this story in the future. Interestingly, also we have found a Jonson R PTE listed on the names listed on the Town Centre War Memorial, under The King's Liverpool Regiment, but we cannot confidently say that this is him. If you can help locate the missing memorial or help us find his name on any Town's or Church's War Memorials, please contact our Editor, Patrick Trollope, via emailing him to:- News24@SouthportReporter.com. We are also looking at another WW1 Memorial, in Formby, for another family and we also hope to have more on that to also follow very soon.
Did you know? St Paul's was located on St Paul's Street, between Belmont Street and Duke Street (SD 332166) The remains of the Church Ground's Wall and Gate Entrance Posts can still be seen today. On that location is now a block of flats, called St Paul's Mansion. The Church was founded in 1864 at a cost of about £4,500 and boasted a tower and a spire that we are told was 40.2336M (132 foot) high. This would have been his local Parish Church, as he only lived a few roads down, on Railway Street.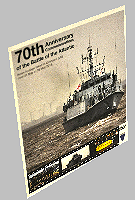 THE 70th BOA events this year in Liverpool has now been fully edited is available to buy, on a DVD, from our Online Shop, on Mersey Reporter very soon. For each DVD sold, ₤3.00 will go to Unique opera exhibition hits the right note at Central Library the Liverpool's Lord Mayor's Charity Appeal. (Registered Charity No. 229539) At this stage we can only do UK postage options, but if you are outside the UK, you can still order copies, but only via emailing our newsroom at:- news24@merseyreporter.com with your FULL address and we will get back to you with a postage cost and a payment link, should you wish to continue.