2 big names set out to help business reach their goals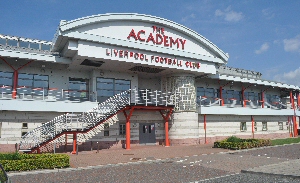 A fantastic partnership between 2 world renowned names has been announced and we have had the great privilege of interviewing one of the team behind this partnership, Managing Director Nicola Schaerfer, to discover more. You can see the full interview by using our Silverlight or Flash player links at the bottom of this report.

So who are the 2 big names and why is it such splendid news for Merseyside? Well, if you have not already found out from all the international coverage that this partnership has created already, the 2 names are Liverpool Football Club and the London School of Business and Finance. Both groups have come together to form the LFC E.L.I.T.E.S., an initiative delivering global training and education, exploring the transferable skills and strategies between sport and business.

The dynamic new 5 day, CPD Management and Leadership programme, is for business leaders of any sector looking for new ways to inspire and be inspired. Designed by an elite team of LFC coaches and LSBF management academics, and supported by guest lecturers and LFC legends like Ian Rush, this innovative programme includes modules in:- Leading and Managing Self, High Performance Teams, Strategic Design and Growth, and Leadership in Organisations, all taught 'the Liverpool Way'.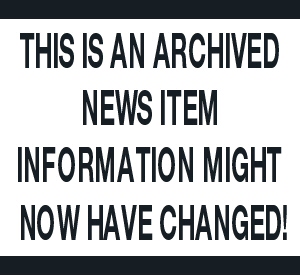 Who better to inspire teams on how to be the best manager they can be, than the combination of an award winning global business school and one of the world's most successful and one of the world's most iconic football clubs?

The 1st of the 5 day Management and Leadership programmes kicks was held at the Liverpool FC Academy, in Kirkby, on Monday, 3 June 2013. LFC E.L.I.T.E.S. have also confirmed that if you missed this then further dates now available throughout June, July and August, but places are going extremely fast. This special, highly inspiring programme will then travel across the world, taking this unique package to new territories and giving thousands more the opportunity to take part. Already China and Japan are among the countries this Management and Leadership programme will be heading to, not only helping those who attend, but also reinforcing business links with the UK and particularly London and Liverpool in the process.

If this program sounds like something you want to try, do not hesitate as you will miss your opportunity, contact the LFC E.L.I.T.E.S. team now on:- +44 (0)151 559 3434 or email them via:- generalenquiries@lfcELITES.com to find out how to book your place. You can also find out more via Twitter, look out for their handle:- LFC_ELITES.
Use our Silverlight Player to see the interview we conducted about this joint venture.

CLICK HERE

Use our Flash Player to see the interview we conducted about this joint venture.

CLICK HERE

Advance notice about B.O.A. 70th Anniversary DVD readers offer

THE video footage we have taken at the 70th BOA events this year in Liverpool has nearly all been fully edited now and will be available to buy, on a DVD, from next Friday. For each DVD sold, £3.00 will go to the Liverpool's Lord Mayor's Charity Appeal (Registered Charity No. 229539). You will be able to purchase a copy of this DVD via our Mersey Reporter Online Shop very soon.

KEEP up-2-d

ate




with our free daily news emails.



Are you subscribed? Si

g

n

u

p

today

to

our daily email news service via... Formb

y

-

Re

p

orter

.com



If you subscribed you can keep in up-to-date with what's going on in and around Merseyside. It is free and we do not send out massive amounts of emails. Also your email is kept under the UK's Data Protection Act, so you can be sure that you will not have problems.