Woodvale Rally 2013 - The Woodvale Transport Festival
Photograph by Patrick Trollope.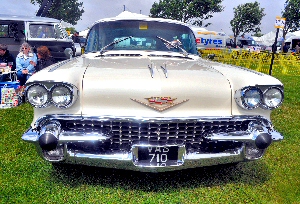 THE Woodvale Rally's Woodvale Transport Festival 2013 was battered by high winds and rain, but it was still regarded as a success. Figures of those attending the show over the 22 June to 23 June 2013 were considerably higher than in 2012, when they had to move to Victoria Park, Southport, after the discovery of asbestos on RAF Woodvale's airfield. Saturday was extremely lively, despite the heavy rain lashing down and the increasingly gusty wind. But some model aircraft did manage to fly and the static Spitfire Display Plane was a huge draw for the crowds. The new attraction, Skyfall was also a magnet with young and old standing in line to take the plunge. The event might not have had all the transport on show, over both Saturday and Sunday, thanks to the un-seasonable weather, but what they did have on display was extremely interesting. If you did attempt to get around the show ground and tried to look at all the stands and exhibits, you had to go over the 2 days.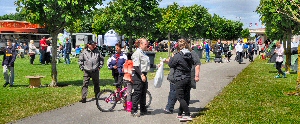 Sadly, on the Sunday, some stalls had to close early, because of the very high winds, which had stopped all flying on the model aircraft side of the park as well. But again all was not lost and the atmosphere was very sociable and again, it looked like all taking part and attending had a good time. In fact we only heard one complaint the whole day, and that was not about the show. It is still hoped that someday the show will return to the airfield, with some of the RAF stressing the fact they are disappointed not to be able to host it, but if things go on as they did at this event, Victoria Park has a huge amount of advantages over its tradional home. That was highly apparent with this year's show. For us this was oddly, one of the most sociable and friendly events we have been to in recent years. Well done to all who took part and to the event's organisers. We would ask our readers to please lend much support to this event next year and also tell your friends and family to attend!
To see Part 1 of our photograpic coverage of this event, please click on here now!!!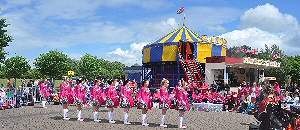 To discover news about the 2014 show, keep an eye on:- woodvalerally.com.
B.O.A. 70th Anniversary DVD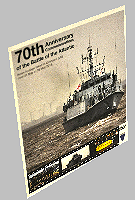 THE video footage we have taken at the 70th BOA events this year in Liverpool has now been fully edited is available to buy, on a DVD, from our Online Shop, on Mersey Reporter very soon. For each DVD sold, £3.00 will go to the Liverpool's Lord Mayor's Charity Appeal. (Registered Charity No. 229539) At this stage we can only do UK postage options, but if you are outside the UK, you can still order copies, but only by emailing us to:- news24@merseyreporter.com with your FULL address and we will get back to you with a postage cost and a payment link, should you wish to continue.

KEEP up-2-d

ate




with our free daily news emails.



Are you subscribed? Si

g

n

u

p

today

to

our daily email news service via... Formb

y

-

Re

p

orter

.com



If you subscribed you can keep in up-to-date with what's going on in and around Merseyside. It is free and we do not send out massive amounts of emails. Also your email is kept under the UK's Data Protection Act, so you can be sure that you will not have problems.