Manic Street Preachers' 'Everything Must Go' Concert in Liverpool
Photographs by Jo Forrest.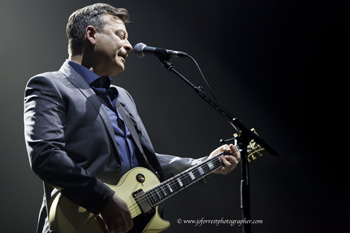 THE Manic Street Preachers filled the huge Echo Arena that is used to host many major concerts and events, including the MTV Awards and the MOBO Awards. This venue, of course, was the Liverpool ACC. This band was formed in 1986, in Blackwood, Wales, consisting of James Dean Bradfield, Nicky Wire and Sean Moore and this 20th Anniversary Tour:- "Everything Must Go" is doing just that, with sell out show after sell out! In Liverpool, the Alternative rock / pop band gave fans an amazing show delivering treat after treat, as they played hit after hit. For Manic Street Preachers this was a night to remember... But no Anniversary Gig would be complete without the band playing their most popular albums and they played:- 'Everything Must Go' in its entirety! Also playing on the night and not to be overlooked was the fantastic, up and coming band called:- 'Editors' who join the Manic Street Preachers as special guests for the tour. This band played a fantastic set that set the night of on the right note...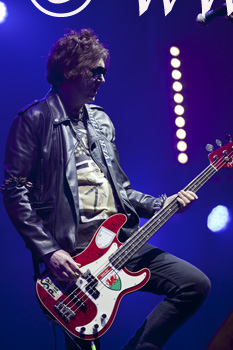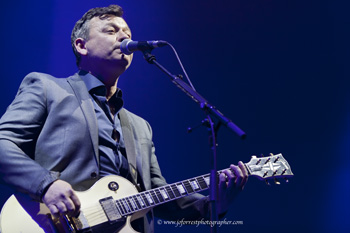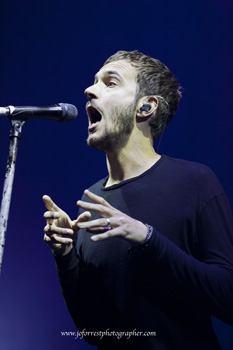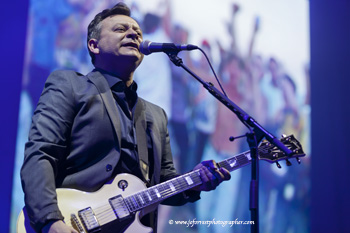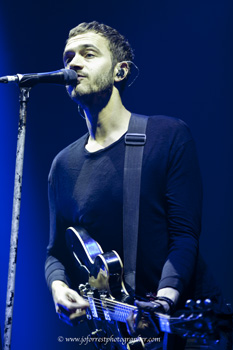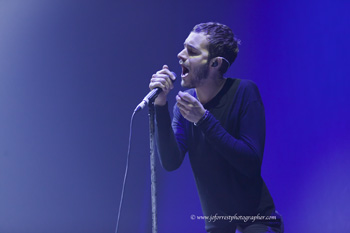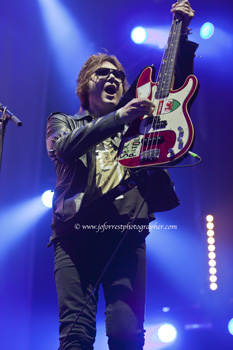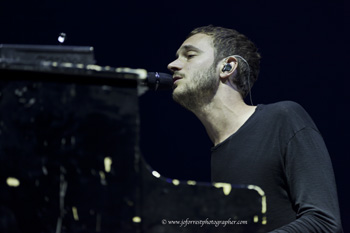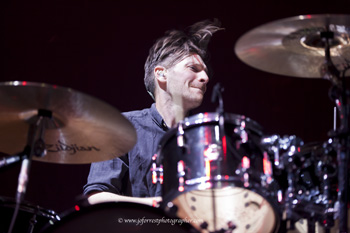 The Southport Triathlon 2016
Photographs by Thomas Hughes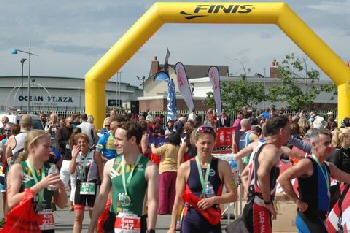 ON Sunday, 22 May 2016, hundreds of people attended the Southport Triathlon which included an open water swim in the Marine Lake and a fast paced bike ride, on part of the Coast Road, which had been closed to traffic for duration of the event. These were followed by a scenic run around the Southport's Marine Lake. We are told that the event had two races, a shorter one and a longer one. The first was the Southport Marine Lake Triathlon Sprint Distance, during which participants had to complete a 750m swim, do a 20km bike ride and then, to round the Sunday morning, a 5km run. If that sounds bad then the 2nd event, the Southport Marine Lake Triathlon Standard Distance was definitely not for the faint hearted. It comprised a short 1500m swim from Southport's Scouts Waterside Lodge, then a 40km bike ride, and a 10km run to finish off with... These photographs have been taken for us by Thomas Hughes. If you took part, in this event run by Vital Events, please let us know what you thought of it, via emailing us at:- News24@southportReporter.com.
Its worth noting that the next event of this kind one in our area will be held on 14 August 2016, in the Albert Dock area of Liverpool City Centre. The TriLiverpool event will see 2,000 participants of all ages and abilities and swim, bike and run their way around some of Liverpool most historic locations. Also this year, the TriLiverpool plays proud host to the British Triathlon Championships for the following categories:-

► Age Group Standard Distance Triathlon.
► Youth Elite Triathlon.
► Junior Elite Triathlon.

For more information about that event see the TriLiverpool's website.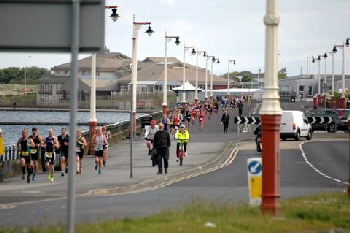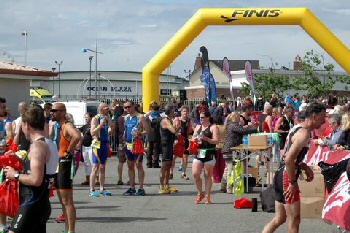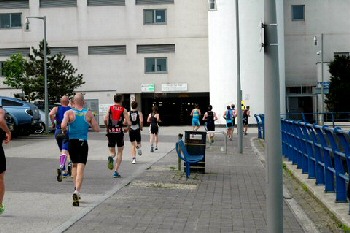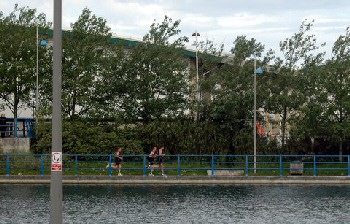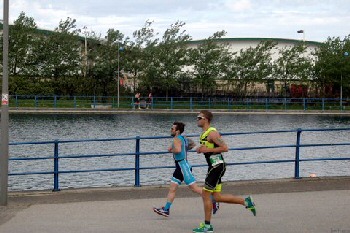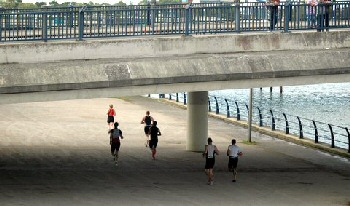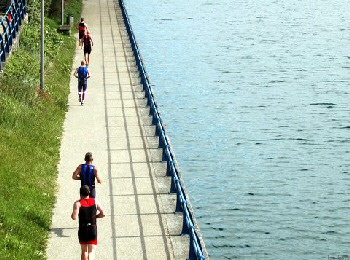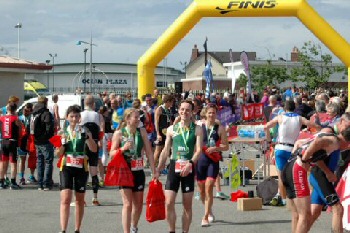 Passengers removed from the Departure Lounge at Liverpool John Lennon Airport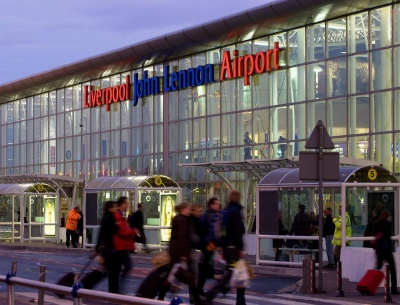 ON 20 May 2016, Liverpool John Lennon Airport was hit by a "technical problem" with security scanners, leading to the removal of all passengers from the departure lounge. A press release from the airport said:- "Due to a technical problem with 1 of the Airport's passenger scanning machines, all passengers have been removed from the Departure Lounge and are currently in the process of being rescreened. There is no threat to passenger safety with this rescreening process necessary in order to ensure security compliance."