Miss Southport Final 2010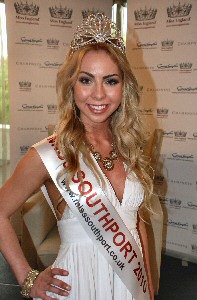 THIS year's Miss Southport, Abigale Bridggman, or to her friends, Abi, was crowned on Wednesday, 19 May 2010, after a long day of judging at the Vincent Hotel, on Lord Street, Southport. The other finals where:- Catherine P, Alexandra C, Wendy W, Hayley C, Sarah W, Rosie C, Chelsea M, Beth S, Rachelle P, Stephanie B, Jemma K, Alys A, Zane G, Emily F, Natalie S, Emma H, ld Lucy H and Charlotte D. As Miss Southport she will be now entered into the Miss England competition. The Miss England Final competition will offer her a chance to go onto Miss World 2010 in Vietnam where the main prize is $100,000, should she win! Also attending the event and crowning Miss Southport was Miss England 2009 Katrina Hodge, support by Mr England, model Andreas Kattou. We are adding video footage very soon of the finals to our Southport.TV website. But for now... get all the latest competition news by visiting:- missengland.info and also misssouthport.co.uk. Well done to all the girls who took part in this event and good luck Abi!.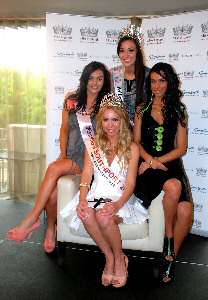 Our related archived news reports:-
Miss Southport 2006 | Miss Southport 2007 | Beth Schofield In Latin Lounge | Hayley Carvel | Miss England Visits Southport! | Extra play... Miss England
LAWYERS 'MATCH FUND' FOOTBALLERS' CHARITY RUN
SKELMERSDALE'S Dynamo Rangers swapped football for running.. and Scott Rees & Co Solicitors backed them all the way.

Scott Rees handed over a cheque for £278 after they agreed to 'match fund' the youth football club, the Dynamo Rangers in their fund raising efforts for Sports Relief.

Twelve footballers from the girls Under 13's team took to their heels in the Sports Relief Mile at Beacon Country Park, Skelmersdale, in March.
They raised £278, and Scott Rees have donated the same amount, bringing it to a grand total of £556.

Scott Rees is a leading firm of North West personal injury solicitors and have been supporting the Dynamo Rangers for more than six years, including the 2009/10 season.

David Byrne, Marketing Partner of Scott Rees & Co Solicitors, said:- "We are always pleased to support the Dynamo Rangers, and it's great to be able to donate these funds to Sports Relief."